Can you create the ultimate Sportsgirl New Season Mixtape?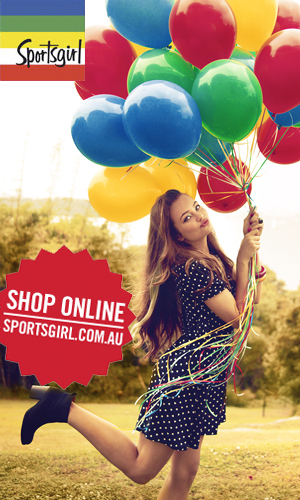 We're launching our new season and need the perfect soundtrack to kick things off. That's where you come in — we want you to create the ultimate new season mixtape.
The winning playlist will be featured online and streamed via a QR code in our new season mag (out February 2012). The lucky DJ will also win a $1000 Sportsgirl wardrobe.
So how do I enter?
Simply become a member of the 8tracks community (it's free!), create a playlist with your choice of 8 or more of the hottest tunes, add your own cover artwork, and then tag your mix with the word "sportsgirl".
Once you're done, you just need to pop over to the Sportsgirl online forums and post the link to your mix. The Sportsgirl team will then choose their favourite as the winner!
What can I win?
The winning DJ will have their mixtape streamed online and streamed via a QR code in our new mag. Not only will you earn the title of being our ultimate DJ (and of course, the prestige), but you'll also take home a cool $1,000 new season Sportsgirl wardrobe.
The competition closes at 5pm AEDT on January 25, 2012.
Get mixing and good luck!
Click here for full terms and conditions. | Shop Sportsgirl.com.au
By entering this contest you hereby grant permission to Sportsgirl to reproduce your submitted image(s) for the purposes of this campaign.